Want to advertise on Pie Radio?
Pie Radio is Manchester's number 1 online youth led station broadcasting the latest in culture, music, entertainment and news. 
Our Audience:
* Are mostly aged between 13-34
* Comprise of male and females (77% male / 23% female)
* Over 100,000 Facebook reach a week!
* Generate more than 10,000 page views for the site a week!
* Are mostly based In the UK 91% (Stockport, Manchester, Rochdale, Birmingham, London)
* Are keen consumers of music (Urban, Techno, Dance, House & D&B), entertainment products, new technology, and events.
Available Ad Units:
Pie Radio boasts a wide array of ad-units to fit your campaign's needs (at competitive prices):
* 728×90 – Leaderboard
• 300×250 – Medium Rectangle
* 300×300 / 300×1025
• 160×600 – Wide Skyscraper
* Show sponsorship and radio ads
* Reskins / Site Takeovers / Advertorials / Other Custom Integrations (see example)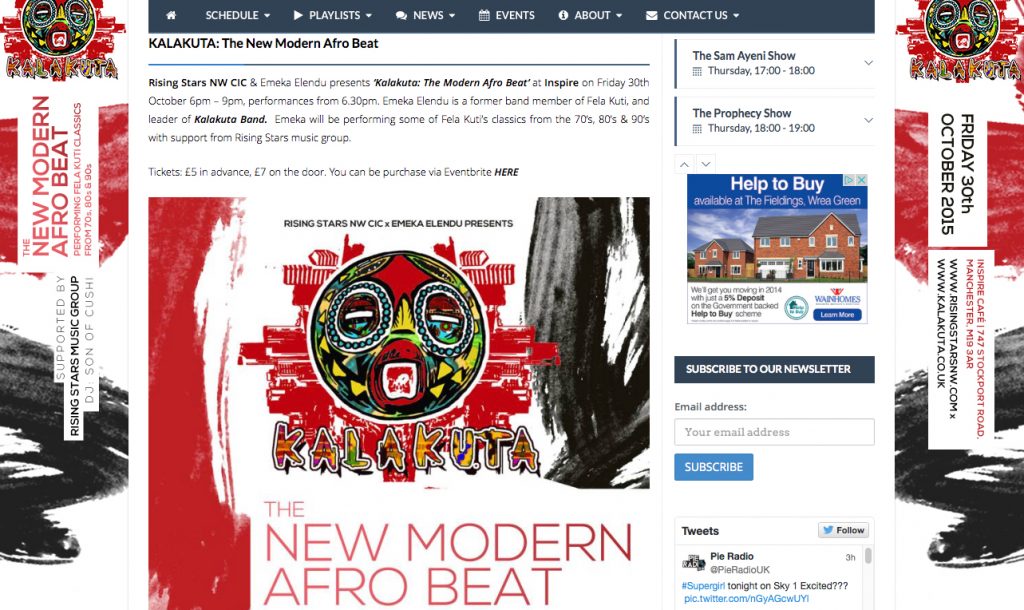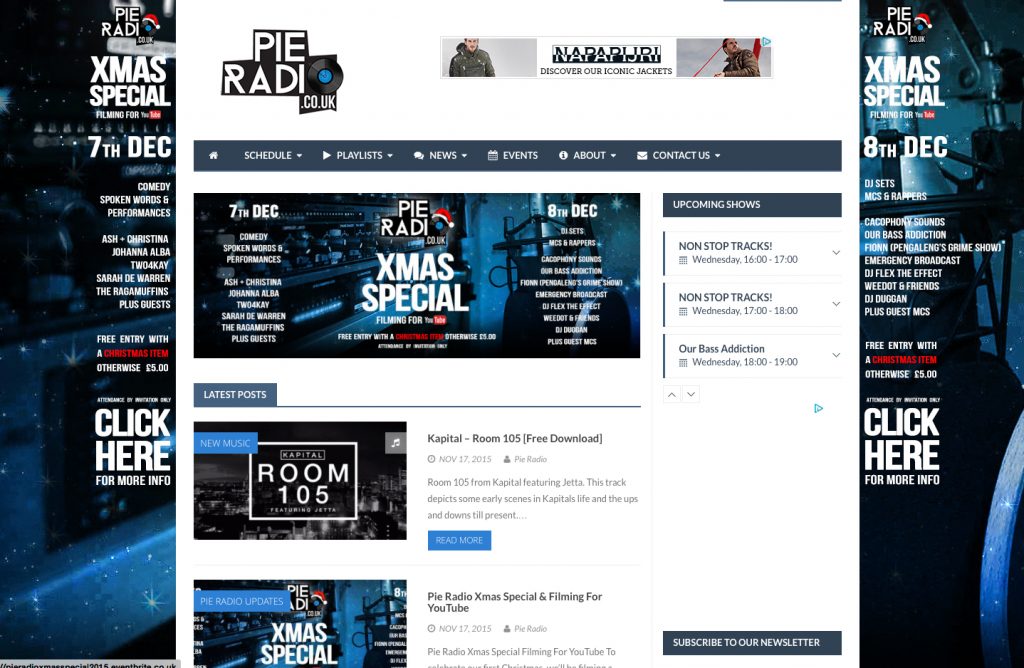 For enquiries, advertising, content submissions, and competitions – [email protected]
Connect With Us:
Catch us on YouTube: http://www.youtube.com/PieRadioUK
Twitter: http://www.twitter.com/PieRadioUK
Facebook: Search "PieRadioUK"
DISCLAIMER: The views and opinions expressed in videos and songs are those of the artist(s) featured, and do not represent the views of Pie Radio.  None of the audio/visual content is hosted on this site. All media is embedded from other sites such as Google Video, Youtube, Instagram etc. Therefore this site has no control over the copyright issue of the streaming media. For more info on the site or to work with us please contact [email protected]