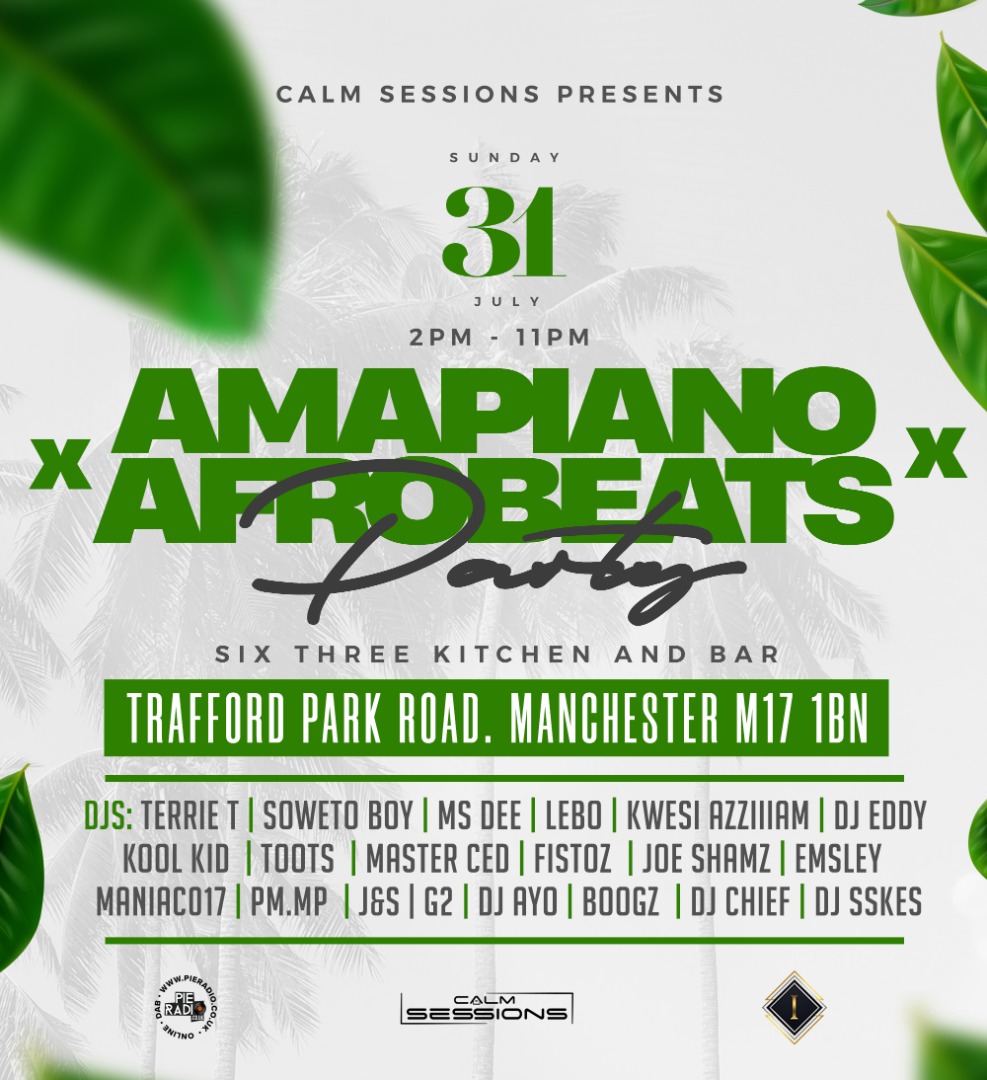 Amapiano vs Afrobeats Day Party
July 31, 2022
Back by popular demand! Amapiano vs Afrobeats outdoor day party with the biggest DJs in Manchester. Come and enjoy the sun, BBQ, Shisha, and cocktails in good company. The last event SOLD OUT so you already know this is going to be crazy!!!
Music: Amapiano, Afrobeats
Date: Sunday 31st July
Doors: 2pm – 11pm (Last Entry 6pm)
Ticket Prices: £10/£15/£20
DJ'S
Sowetoboy / Koolkid
Kwesiazziam/ Artist Lebo
Master Ced / Toots
Terrie T / Ms Dee
PM / MP
Chief / DJ Fistoz
Maniac / JoeShamz
Emsley/ DJ G2
Ayo / Sskes
Boogz / DJ Eddy
BBQ and Shisha are Available.  Please contact us to pre-order.