Another sold out show by NQ with performances from Zeph, Just Banco, Jay Esco, Robin Knightz, K2 with DJ Win, DJ Banks and Kemoy...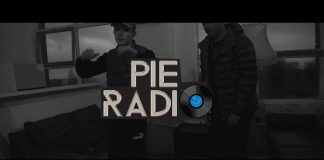 SB makes his debut on the channel with 'Tales' Music Video. Recorded and filmed at Pie Studio.
Manchester Artists to watch in 2019 & Highlight of 2019
Best UK Music Video of 2018, Best Rap Verse of 2018 | Pie Radio Xmas Special with Adex & Bilal Harris...
Best new UK artist of 2018 Aitch, Ambush, DigDat or Unknown T
BEST COLLABORATIONS OF 2018Aitch & Unknown T ft Headie One - Tracksuit LoveDigDat - Air Force (ft. K Trap, Krept &...
EssKay Sessions Live EP03 with Vincent, Galvz, Strika, JayDot, Icey, Enigma The Prophet, RDOT, AK, Streety, Snipez & Flowen, Mentz. 
Danny Zealous talks leaving slickzz behind, new album, forthcoming headline show in 2019 and exclusive freestyle on NYNW show w/ Galvz, Santi & Big...
RMDY on producing, inspirations, branding, Kanye West, boxing challenge and more on The Ratio Show w/ Sam Haque, DJ Roesh and Maya