Stepping into the studio for #ShutdownSessions is Legion IV, rapper and singer born in Portugal, Lisbon raised in, Leeds. Legion is set to be...
On this edition of From A 3rd Eye View, the hosts discussed Premier League players returning to training on Tuesday after having not staged...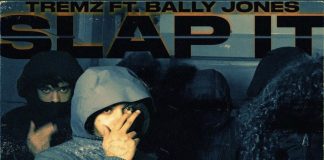 To keep you up-to-date with this weeks hottest drops!
Representing Longsight South Manchester, Grizzly comes through with a fire freestyle on #ShutdownSessions 🎤 Go and follow his socials @mr.grizzly_365 and look up his...
Dig into some of this week's best releases!
Tekashi 6ix9ine aka rainbow boy just released his official single and music video "GOOBA"  As expected, the song features kiddy trash-talk and tons of...