Gramm: The Journey, Fashion Week In Paris, Pop Up Store, Manchester Street Fashion, Inspirations and more from AK, founder of Gramm with Sparkz on...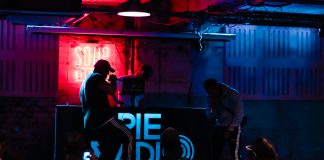 Mad love to everyone that attended our first Live event at Soup Kitchen over the May Bank holiday weekend hosted by Melly & Sparkz...
EssKay Sessions Live Part 7.  Listen back to the full audio here:
JobiFuego: Music come up, living in London, upcoming EP, collaborations and more on ToojThursdays with TheresOnlyOneJo$h, live at B Works in Manchester. 
Weekly music, sports, gossip and entertainment catch up w/ Sparkz & Melly on The WelcomeToMcr Show. Live every Thursday from 4 pm - 6...
Manchester United vs West Ham United 2-1 Match Highlight and fans reaction. Mixed emotions at the Man Utd v West Ham game on Saturday...