Bringing Bitcoin-themed art to the talented paint-slingers of Manchester, Bitcoin Bible's mission is to shine a light on the creativity of all our local West Midlands artists.
With 5 Cash prizes to be won and the chance to earn commissions for life through any sale of your art on their website, what's stopping you!? We feel it's definitely worth a punt!

There is no limit to what kind of art you create or the number of entries you make. Whether you're into graffiti art, oil painting, watercolours, digital design, paints, pencils, pens, graphic art or mixed media… you are free to express your vision however you want!
While opening people's eyes to cryptocurrency through education and art, Bitcoin Bible believes in the creativity of artists to intertwine their visions with Bitcoin.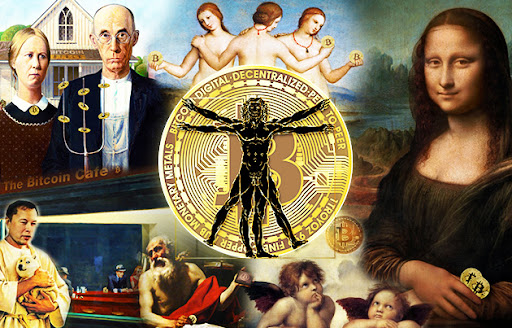 Entering the Art Competition is easy – Simply create your masterpiece and upload it directly on their website! But hurry to get your entries in… Closing date for submissions is 25th November.
Winners will be featured at a free art exhibition on 9th December from 7 pm – midnight at Studio 1, Astor Road, Salford.
Check out the Bitcoin Bible Competition page for more details on how to enter.