Manchester has come together to mourn the death of Queen Elizabeth II and commemorate her life. Culminating in the state funeral on Monday 19th September, events have been held across the city to bring the community together in solidarity.
St Ann's Square is home to the floral tribute dedicated the Queen. On Thursday 15th September, Prince Andrew, Earl of Wessex, along with his wife, Countess of Wessex, visited the city's memorial and also laid a tribute for his late mother. They also lit candles in the Cathedral in her memory. Images from the day show the Countess hugging members of the crowd, visibly moved by the tributes to the Queen. The cards and messages here will be later archived and displayed at Manchester Art Gallery.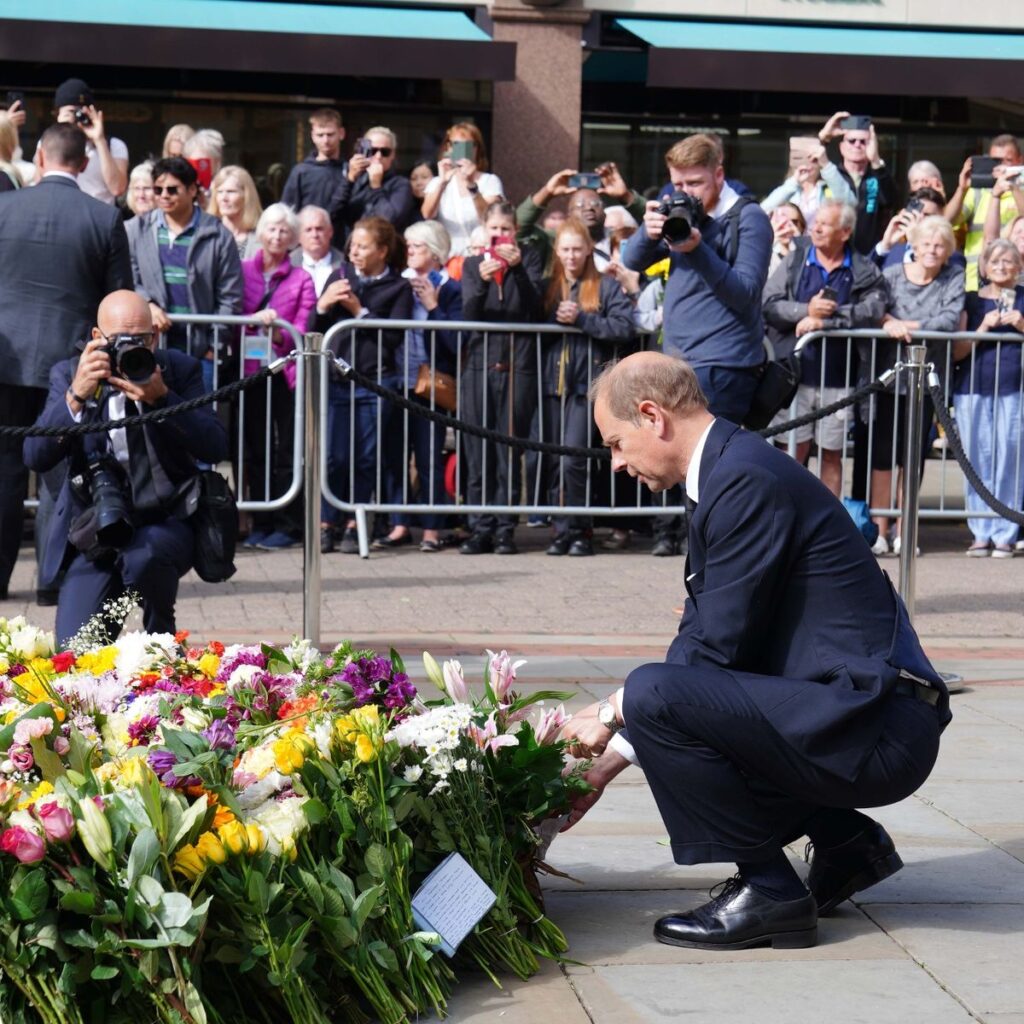 On 16th September, Manchester Central Library opened an exhibition in honour of the Queen. Starting from her birth in 1926, the carefully curated exhibition follows the key milestones of Queen Elizabeth's life. Throughout her life, she visited Greater Manchester 16 times and thus her links to the city provide the centre of the exhibition. Some notable moments include her visits during the 2002 Commonwealth Games, her Diamond Jubilee celebrations in 2012 and the support she offered the city in the aftermath of the tragic Manchester Arena bombing in 2017. It also, celebrates her reign, and her life-long commitment to the United Kingdom and the Commonwealth. Manchester Metropolitan University's North West Film Archive also provided footage of the Queen to accompany the exhibition. These video clips provide an insight into how Manchester has changed during her long reign.
Leader of Manchester City Council, Councillor Bev Craig has encouraged "all Mancunians to come to pay their respects to the late Queen [at the exhibition] and to honour and remember her life."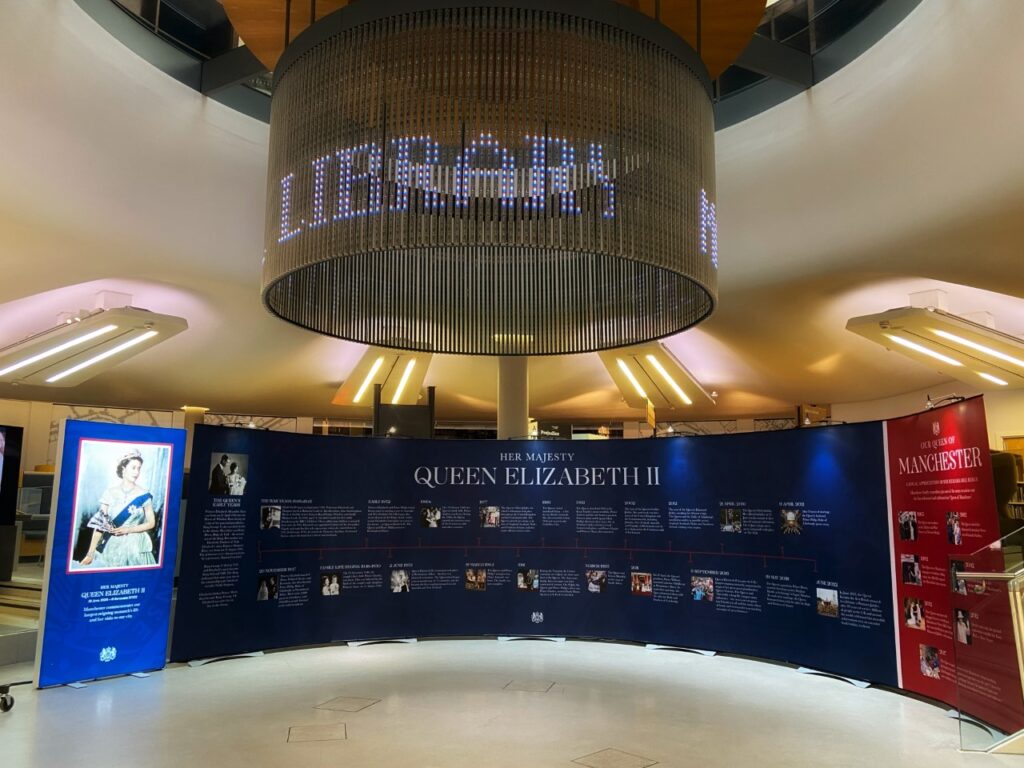 Manchester Cathedral will hold a service of Thanksgiving on Sunday 18th September. The National Moment of Reflection at 8PM will be marked by a firework signal from the Central Library.
Big screens at three venues across Manchester will provide coverage of the state funeral from 9AM on Monday 19th September. Members of the public will be able to watch the funeral on the National Bank Holiday at either Exchange Square, Cathedral Gardens or inside Manchester Cathedral. A national two minutes silence will follow the funeral. To mark the day, the Library, Tower of Light and Cathedral will also be lit purple.
Although the Central Library will be closed for public use, visitors will still be able to visit the exhibition and write messages in the book of condolence in the Reading Room. There is also an online Book of Condolence which can be accessed here.