The High Life Grime Clash On Pie Radio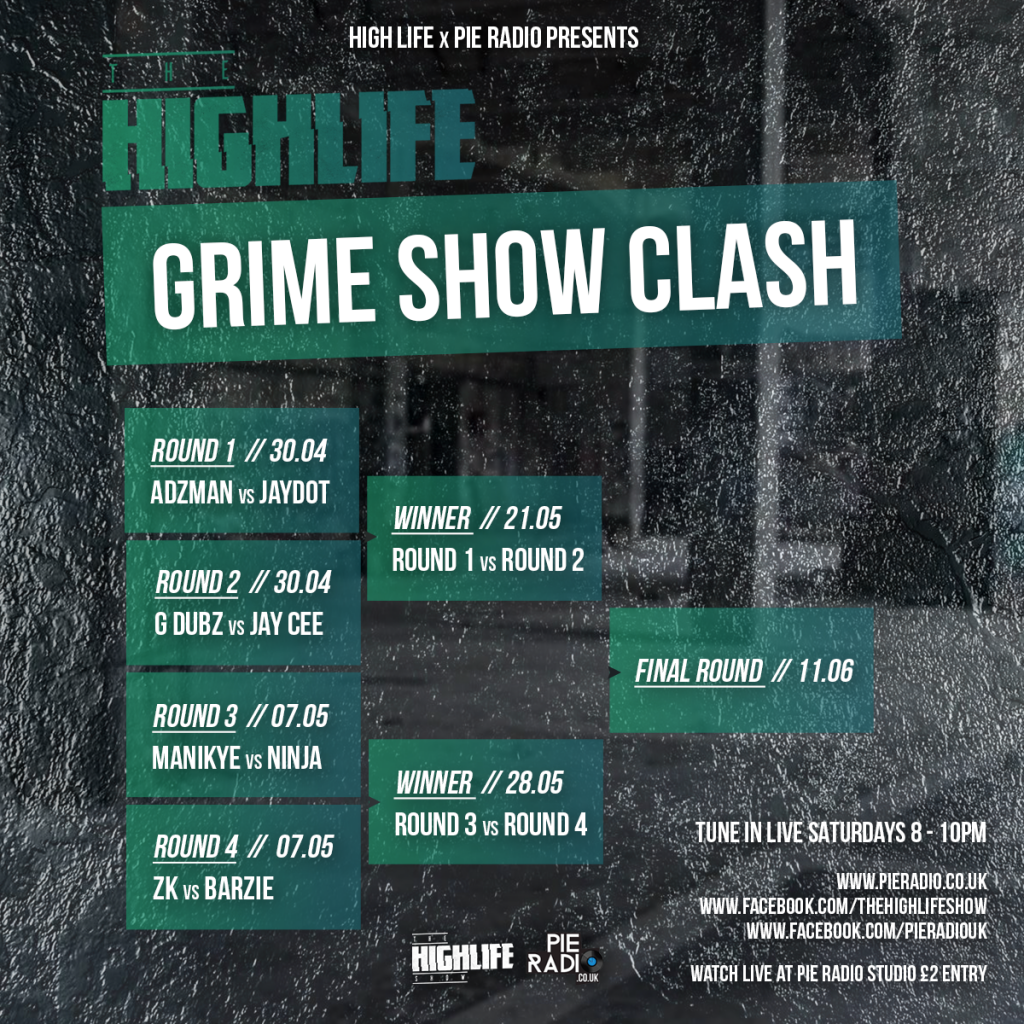 Tune in to Pie Radio this Saturday from 8:00PM – 10:00PM to catch Adzman Vs JayDot and G Dubz Vs JayCee go head to head in the first Clash by The High Life Crew on Pie Radio.  If you're local to Stockport / Manchester you can watch the clash live at our studios in Stockport for £2.  There are restrictions on the number of people allowed at the station so let us know if you would like to attend.  Click HERE for more info.
Watch some of their previous clashes and videos below.
ADZMAN Vs STRIKA
JayDot On WAW
JayCee Get Grimey
GDUBZ Grime Clash