+234 Drill Launch In Nigeria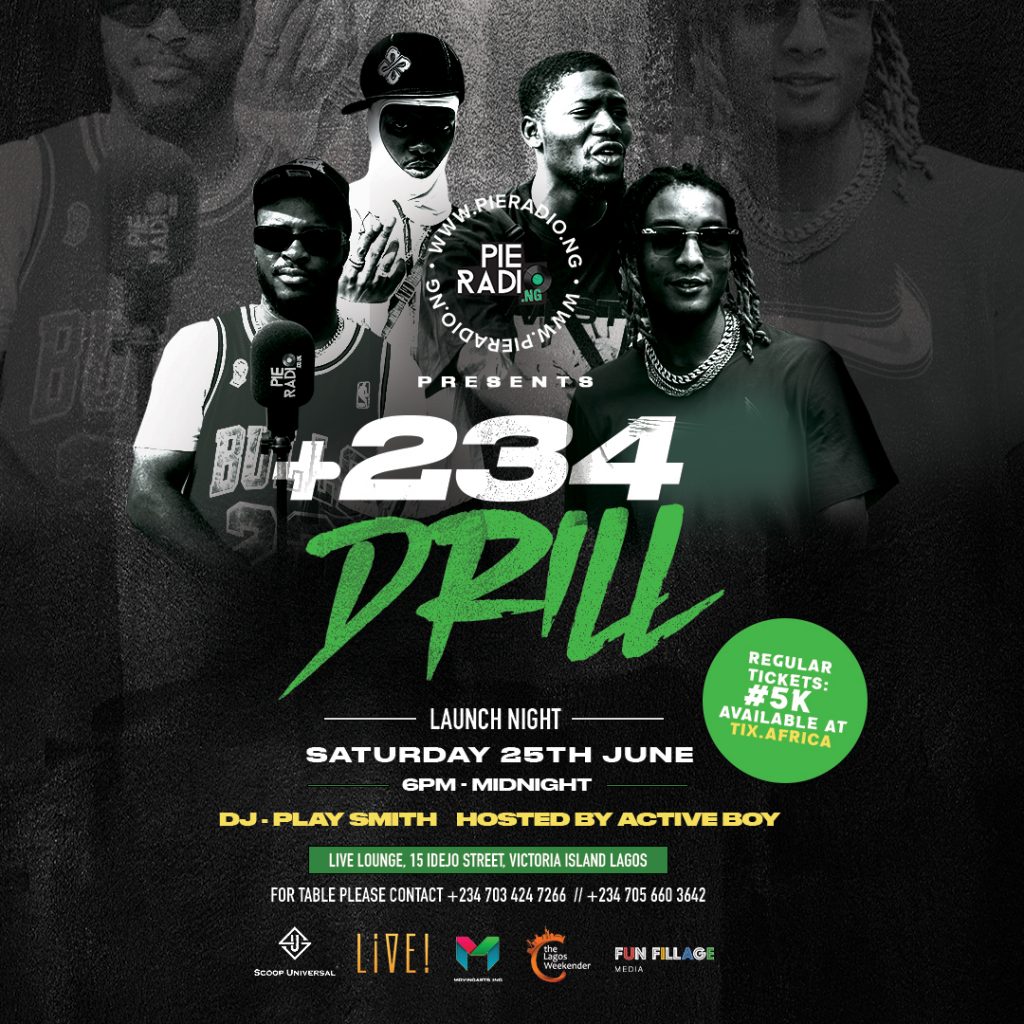 Welcome to the official launch of +234 Drill – a new freestyle series platform created by Pie Radio UK & Pie Radio Nigeria to spotlight, and showcase the emerging Afro-Drill / Trap community in Nigeria. We'll introduce you to a new artist with a freestyle video on our YouTube channel every week.
The launch night is your opportunity to watch and interact with the first 4 artists whose videos will drop weekly from Thursday 30th June at 7:30 pm on our YouTube.
Activities on the day
4 X Freestyle video-premiere from @bonycdm09 @skode_official @daddyluwa @gipsyinthisbitch
Performances from Skode, Bony CDM, Daddy Lawa, Gipsy
2 x Open mic slots (must arrive early and register interest)
Games & Competition
DJ: Play Smith
Hosted by: Active Boy
Music Policy: Rap, Hip-hop, Drill, Afro-Drill, Rap, Afro-Swing, Alternative
For table packages please contact 07034247266 // 07056603642
YouTube Channel: https://www.youtube.com/c/PieRadioUK
Follow our socials to stay up to date @pieradiong @pieradiouk