Since the start of July, the Canadian rap-legend Drake has been lighting social media on fire with amazing and sometimes hilarious clips from his American tour "It's All A Blur". The tour has been nothing short of legendary, from weird and whacky stage designs to some genuinely profound artistic aesthetics. In this article we're going to update you on the tour's best and most viral moments.
5.  Drake Performs "Look What You've Done" with Younger Drake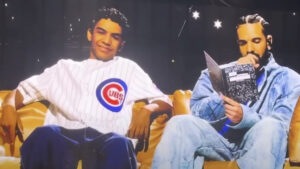 One of the tour's outlandishly creative moments was Drake's performance of his Take Care classic "Look What You've Done", in which he performed the song with a teenager that was made to look like a younger version of himself using deepfake technology. The moment went viral on social media and had fans discussing whether the boy was real or merely a hologram. Drake's father Dennis Graham later confirmed that the boy was indeed a real person.
4. The Bra Competition 
A running gag within the "IAAB" tour is the unexpected theme of bra's. ever since a fan threw a 36G bra at Drake, female fans have been tossing them on stage by the dozen, causing Drake to keep track of the biggest bra that has been thrown on stage. The woman who threw the 36G bra went viral after posting her reaction afterwards on Instagram, which led Playboy magazine to offer her a modelling contract. Another moment that shows anything can happen when Drake is in the building.
3. Drake brings out Meek Mill in Philly 
Easily one of the tour's standout moments is the guest appearance of the Philadelphia icon Meek Mill during Drake's performance in the city. Seeing the two together was an ultimate show of the respect the two artists have for each other after their notorious rivalry which dominated social media space almost 8 years ago. Drake reminded the audience that even though Meek might've lost the beef, Drake took him very seriously at the time and he "did not get to stick around and chill" whenever he was in the city before their reconciliation.
Drake also dedicated his Philly show to the Philadelphia-born rapper and podcaster Gillie Da Kid, one of half of the "Million Dollaz Worth Of Game" duo, whom lost his son to a shooting in late July.
2. Crazy Stage Designs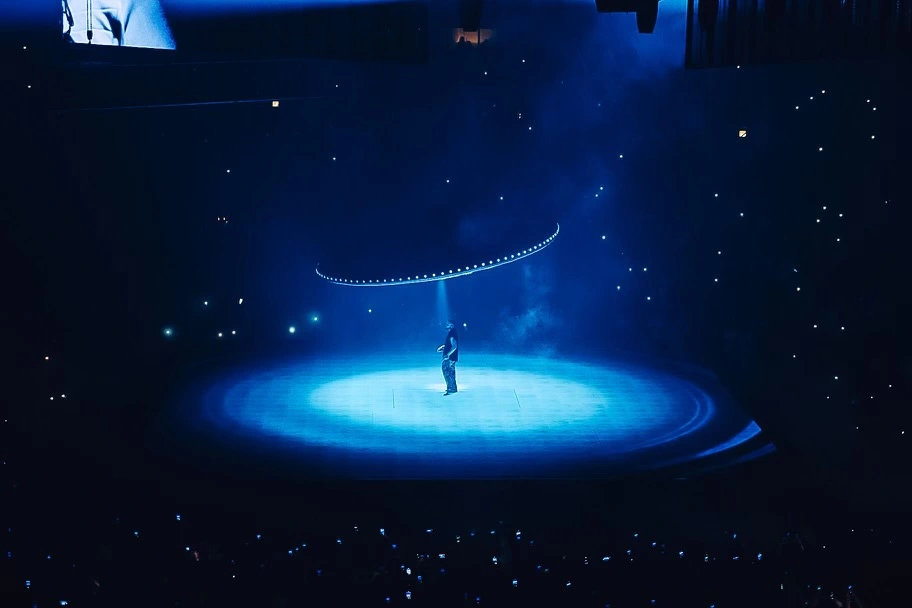 Drake really had the crowd going nuts while having the sperm cells floating around on stage during the middle of his performance in Chicago. 😂💀
pic.twitter.com/AOVkNgwBQF

— No Jumper (@nojumper) July 6, 2023
Drake has also certainly kept things interesting with his sometimes surreal stage designs and utilisation of holographic technology. Fans and photographers have taken some awesome pictures of Drake standing point and centre in moody deep blue aquatic lighting on a 360 degree stage.
One show also featured one of Drake's weirdest and most unique stunts, flying holographic sperm….yes you read that right. Fans were left in awe and hilarious confusion online, yet also praised Drake's strange yet creative marketing tactics as it got everyone talking.
1. Drake & 21 Savage Performing Together
A huge selling point for the tour in general is seeing Drake and 21 Savage perform their latest collab album, "Her Loss", and of course their performances together look nothing short of fantastic. Songs like "Rich Flex" and "Jimmy Crooks' drove the crowd insane in Chicago and had the United Center bouncing.
Written by Jake Campbell.