The Duke and Duchess of Sussex arrived in Manchester on Monday 5th September to attend the One Young World summit at the city's Central Convention Centre. Duchess of Sussex, Meghan Markle, made a speech to mark the opening ceremony of the event. Her speech was focussed on gender equality, one of the key issues of this year's summit. This was her first public appearance since returning to the UK for the Queen's Platinum Jubilee celebrations. In addition, this was her first in-person speech since renouncing her title as a senior royal.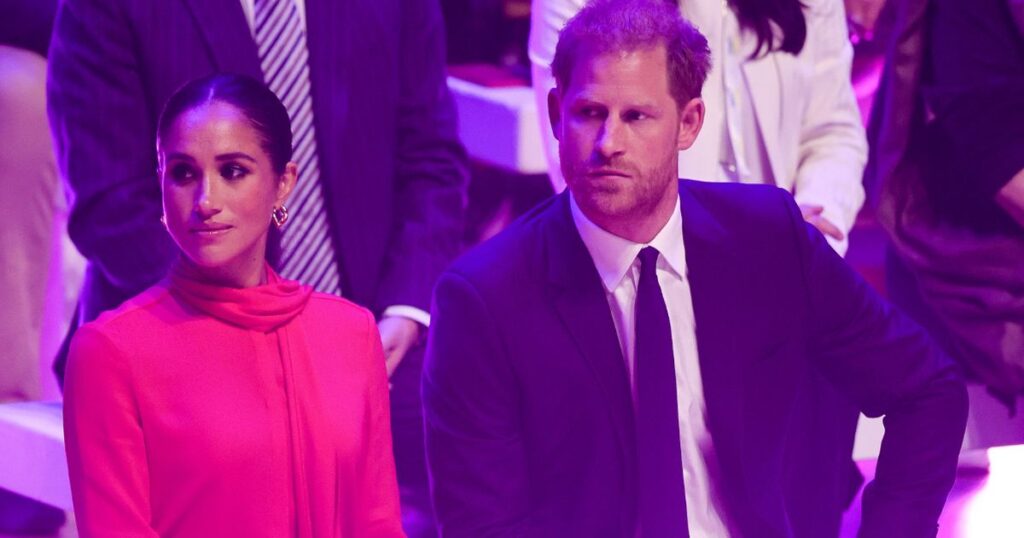 The One Young World event brings together young leaders from 202 countries and territories. Markle is a counsellor for the organisation, alongside Canadian President Justin Trudeau, Sir Richard Branson and Jamie Oliver.
Delivering her speech to 2,000 attendees, she told delegates: 'You are the future. You are also the present, you are the one driving the positive and necessary change needed across the globe at this moment.' Just as she expressed how 'grateful' she was to be at the event, Markle told the audience members of her honour in 2014 to have been elected as a counsellor for the organisation. Additionally, she expressed the 'privilege' of witnessing the pioneering work being carried out by the young delegates as a result of their 'unbridled energy and enthusiasm.'
In addition, Markle went on the detail the values she learnt from being an ambassador for the charity. At the core of this was perseverance, which she learnt from working with a young girl in Eritrea.
For Markle, the resounding themes of the event were 'representation, inclusion and access.' These themes speak to the work that One Young World has carried out for the decade that it has been in existence. They have provided 107 million children's meal. Awarded £5.5 million worth of scholarships. Donate £1 million to clearing plastic from the oceans. Banned FGM in the Gambia. Freed over 24,000 slaves. These achievements are just a few amongst the many that have been reached by One Young World. Previous young ambassadors and delegate have gone on to become world leaders and Nobel Prize winners.
At this year's summit the challenges at its centre are conflict prevention, gender equality, protection of the oceans, health equality and the development of ethical leaders. In addition to guest speakers, young people are also given the platform to make keynote speeches on these issues. Workshops on the central issues are also provided across the four days of the summit. Importantly delegates are given the opportunity to network and engage with world leaders with the world media in attendance.
The events of the four day summit will be held at both the Central Convention Centre and the Bridgwater Hall. Furthermore evening events are also being hosted in venues across the city to showcase all that Manchester has to offer.
Watch Meghan Markle's full speech below.