Kehlani teams up with Justin Beiber for the second time on 'up at night'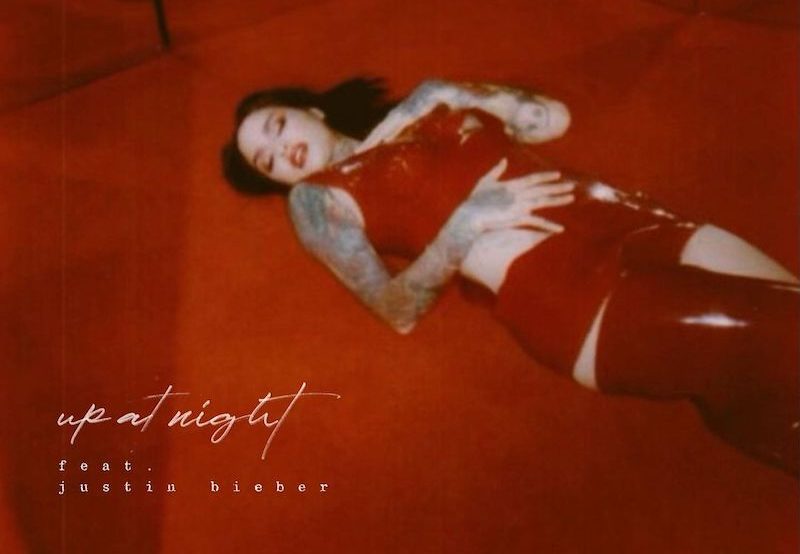 Oakland singer-songwriter Kehlani has teamed up with pop sensation Justin Bieber to create their new single 'up at night.' The track, out now on Three Thirty Music, is off Kehlani's upcoming album  'Blue Water Road' due for release on 29th April. Take a listen to the fresh tune here.
Kehlani summarises the meaning of 'up at night' as being "about having a healthily obsessed relationship. You're telling someone, 'I love you so much it keeps me awake at night'. I love what Justin did, and it's such a fun one to dance to."
'up at night' delivers sultry vocals and also lyricism, against a head-nodding feel-good instrumental backdrop. Kehlani maintains her entrancing delivery, while Bieber provides a smooth and memorable verse. The twenty-six-year-old doesn't disappoint, evidently proving she has earnt her status as a thirteen times Platinum as well as a two times Grammy Award-nominated artist.
Advertisment
'Get Me' was Kehlani and Bieber's first collaboration from Bieber's 2020 album 'Changes.' The soulful track climbed to 61 in the UK Singles Chart, take a look at the music video below.
Kehlani dropped 'little story' off her upcoming album last month (24th February). The relaxing track closes with a particularly beautiful string arrangement. The music video is shot in black-and-white and also features her two-year-old daughter Adeya.    
Stay up to date with Kehlani on Instagram ahead of her forthcoming album, as well as to see her Dreamville festival performance in North Carolina.